Open a Hollywood Tans Salon
Hollywood Tans®, a tanning industry leader, is a nationwide franchise of over 100 indoor tanning salons providing both UV and sunless tanning services. HT salons focus on stand-up tanning which delivers great results in less time than traditional tanning beds.
Since its inception in 1994, Hollywood Tans has been one of the industry leaders in indoor tanning. Our "celebrity" status, excellence in customer service and franchise support services continue to be the bedrock of our business. Our future growth plans include additional corporate and franchised locations as well as further expansion into the sunless tanning market. We welcome you to be a part of these achievements by joining the Hollywood Tans' family of salons!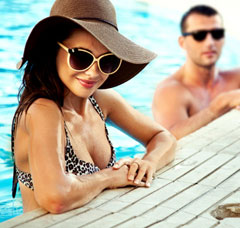 Our target market is women between 18 and 35; however, men make up roughly 30% of our clientele. Through relationships with industry-leading manufacturers, we offer our owners, and therefore our customers, the very best in sunless equipment and products. Sunless will undoubtedly be a big part of Hollywood Tans' and the industry's future.
Key benefits of the Hollywood Tans' franchise:
Longevity and brand reputation
With almost 20 years in the industry and over 100 locations nationwide, Hollywood Tans continues to be one of the most recognizable names in indoor tanning. Our unlimited tanning membership programs, award-winning privately labeled stand-up UV tanning booths, industry-leading sunless equipment, and array of corporately distributed lotions and accessories keep customers coming back.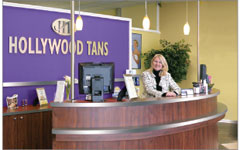 Ease of entrepreneurship
Owner-operator or a remote investor?Whether you want to minimize overhead and be involved in the day-to-day operation of your salon, or manage your salon remotely through a store/shift manager, the Hollywood Tans' model is designed to accomodate you.
Equipment
With over 30 years experience, Hollywood Tans' exclusive stand-up UV tanning equipment supplier, Sun Capsule, has won an Industry Choice award 12 years running as the #1 stand-up manufacturer of the year.
Distribution center for salon supplies and apparel
Hollywood Tans offers everything you will need to run your salon successfully. From staff apparel and salon supplies to tanning lamps and lotions, it's your one-stop-shop for everything.
Lotions
Hollywood Tans' exclusive and other popular lotions, supplies and apparel create an important revenue stream for all salon owners. Through purchasing power and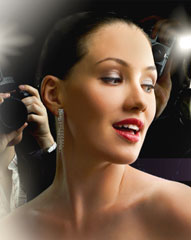 long-term relationships with companies such as Australian Gold, Designer Skin and California Tan, we can provide our salons with competitive pricing on a vast array of products for re-sale.
Support
We will provide everything you need to launch and build your Hollywood Tans' business, including assistance with real estate, design and construction, exceptional training and operational support, and the development of an effective local and online marketing strategy for your salon.
Conversion options
If you are currently a tanning salon owner looking to revive your business by joining one of the most recognizable names in the tanning industry, converting your existing salon is easier and not as expensive as you think. The Hollywood Tans' corporate office will assist you every step of the way so you can quickly enjoy the benefits that each and every Hollywood Tans provides to its owners and customers.

Want to know more about Hollywood Tans Franchise? Please submit the form below.